So I was told that Montana has the highest per capita beer drinking rate in the United States, I have no idea if this is true or not, but what I do know is that Montana seems to be one of the best kept secrets in the craft beer world. Out of state, the only nationally recognized (well at least in my eyes) is Big Sky Brewing makers of Moose Drool. When you take a first look at the beer aisles in Montana they are stocked with craft brews from all over the state and most of the places I looked they even have the shelf positioned to benefit their in-state breweries.
*via the Montana Brewers Association
So what to do when you only have a few days in this massive state? Well, my first order of business was to relax, and what's a better way to relax then to have a few craft beers and go fishing. I accomplished this, but had an extra day or so to let my beer geekness come out. We were staying close to Butte and I found a nice little brewery there. Quarry Brewing was a great little day trip that you will hear more about when I review their tap room. On top of that I made my rounds at the grocery and drug stores to find my loot to bring home. I brought back 14 different beers, all but one from Montana Breweries. I picked up a 6er that I thought was a Montana brewery because I had never herd of them before only to find out later that it was a New York brewery. Oh well, score, beer I have never seen before landed in my possession.
Most of the below are great little gems people who do not live in Montana will never be lucky enough to try. Hopefully someday this will change, when we live in a world of peace and endless amounts of domestic/international beer options on our shelves.
Bayern Brewing:
Great Northern Brewing Co:
Madison River Brewing:
Harvest Moon Brewing:
Big Hole Brewery (no website):
- Wisdom Belgian Amber Ale
Bitter Root Brewing:
Kettlehouse Brewing:
Lewis and Clark Brewing (website down?):
- Amber Ale
Quarry Brewing:
R.J. King Wingwalker Brewing:
- Amber Ale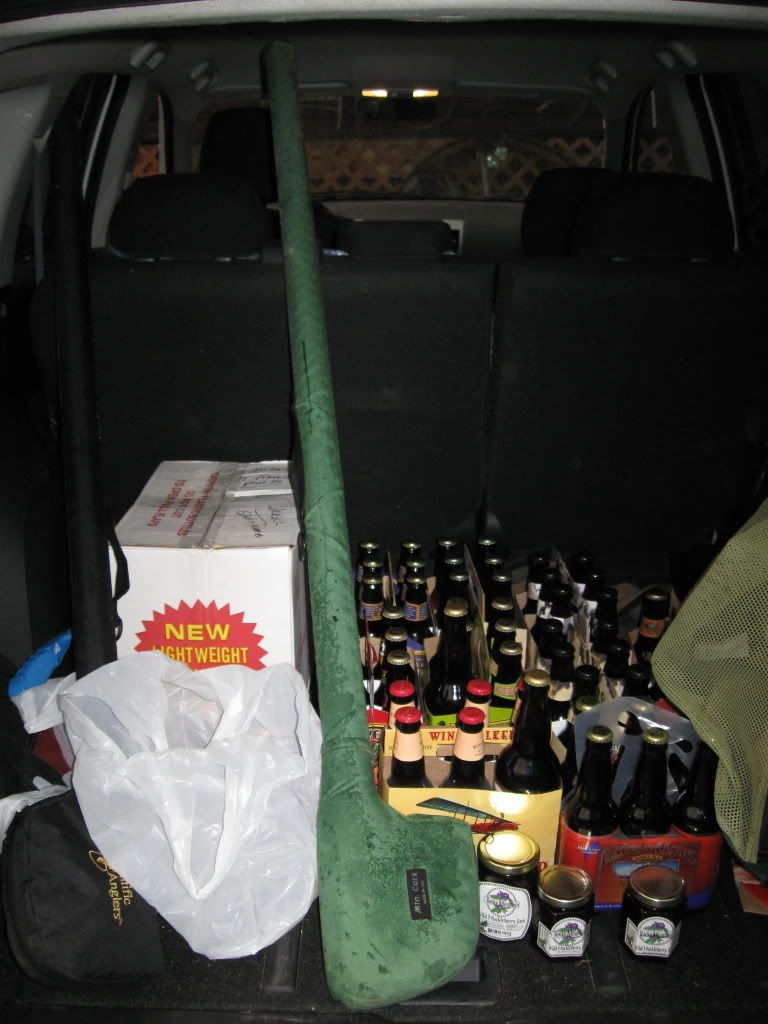 My trunk before leaving, fly fishing gear and beer, the way it should always be.
Kettlehouse only in cans, and Lewis and Clark's unique bottle packaging.
How could I not buy a beer named Pigs Ass Porter?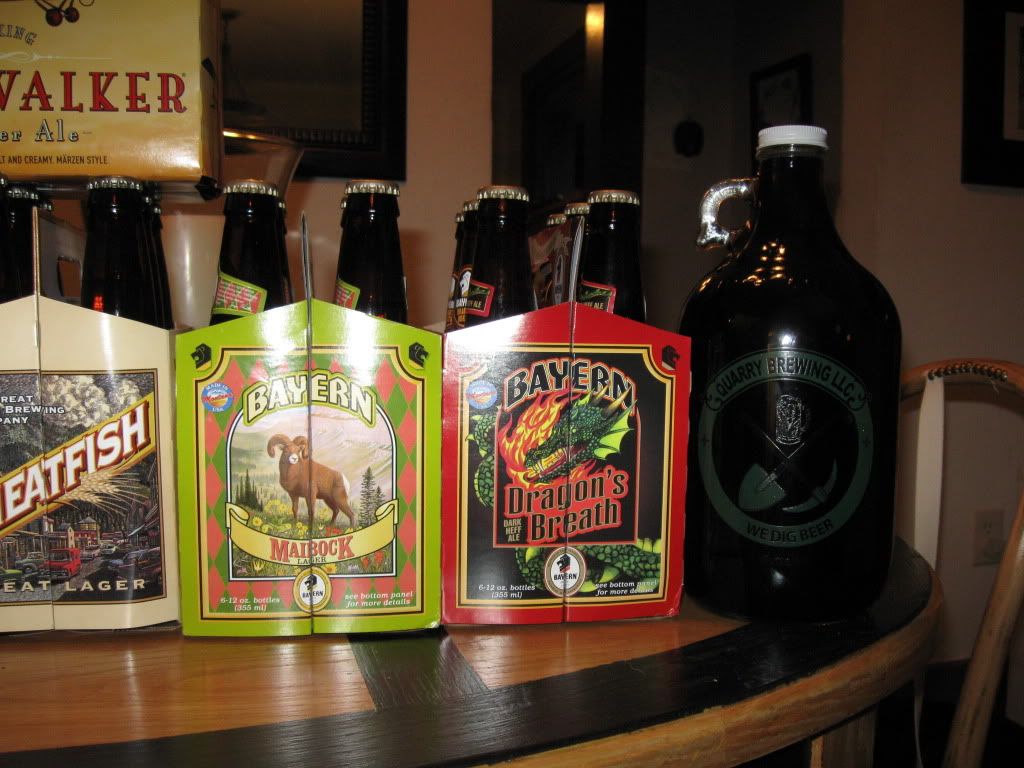 That dragon looks ferocious...I have to say it seems more like an IPA name but who cares I bet it will be delicious.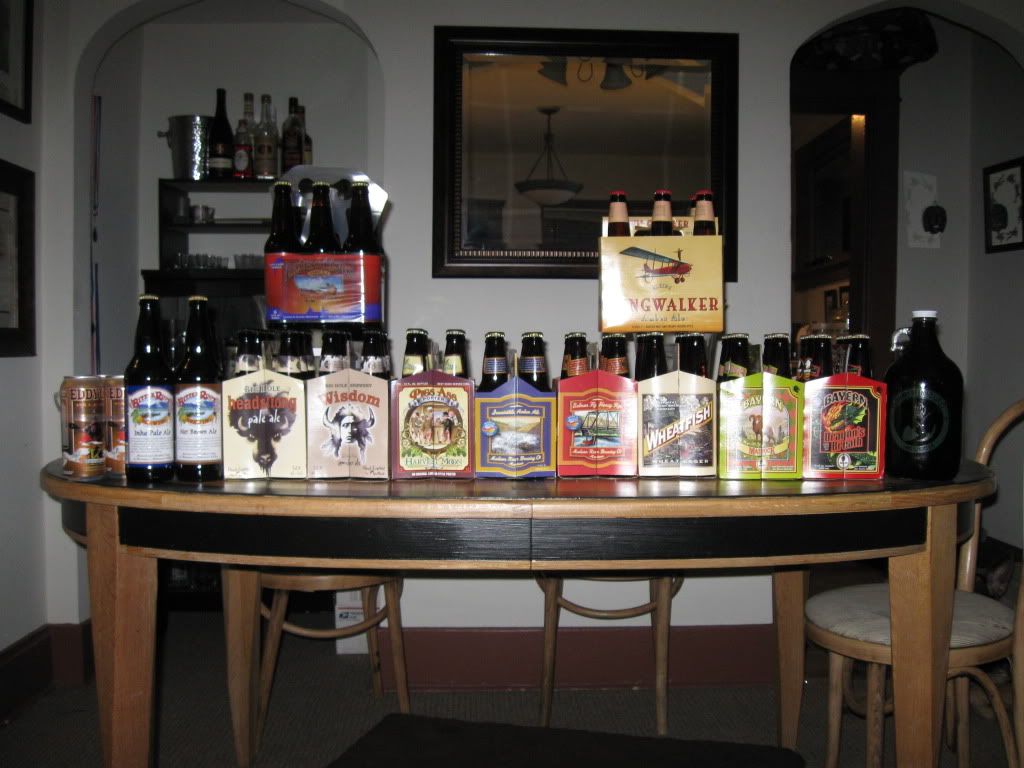 If I ever have the opportunity, you know like if I win the lottery or if you people start clicking on ads so I can support myself, I am going to follow that Montana beer trail map, and enjoy every last minute of it. If you have the chance I highly recommend getting up there, not only is the whole state beautiful, it makes some pretty damn good beers too. I'll try to get some reviews of the above mentioned, that is if I don't drink them too fast.